Problem Description
The link to the addressbook application in the freedombox/i2p/home app page is not correct when connecting to the i2p/home app page from a client in the internal firewall zone.

Solution
The popout icon in the upper left links you to the addressbook correctly.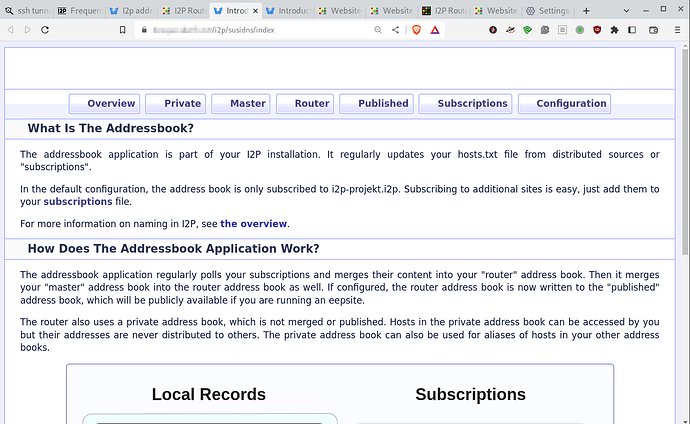 Background
Steps to Reproduce
log in to freedombox
click the i2p application link
select addressbook in the "applications and configuration" section

Expected Results
I expect to see the top level page for the address book.
Actual results
Not Found

The requested URL was not found on this server.

---

Apache/2.4.56 (Debian) Server at hostname.redacted Port 443
Workaround
modify the URL by hand
from: https://hostname.redacted/i2p/dns
to: https://hostname.redacted/i2p/susidns
There is no need to work around the problem using the solution at the top of this post.
Information
FreedomBox version: You are running Debian GNU/Linux 11 (bullseye) and FreedomBox version 23.6. FreedomBox is up to date.
Hardware: Supermicro A2SDi-2C-HLN4F board with Intel Atom C3338, intel chipset
How did you install FreedomBox?: DEBIAN_FRONTEND=noninteractive apt-get install -y freedombox