Hi Support,
I have done the following as instructed in the Manual:
Plugin the battery
Plugin the cable and power
Plugin the SD-card
Check my router IP - 192.168.10.74
Month and year you bought your kit: October 2021
PN: 0000099697
After I entered 192.168.10.74, the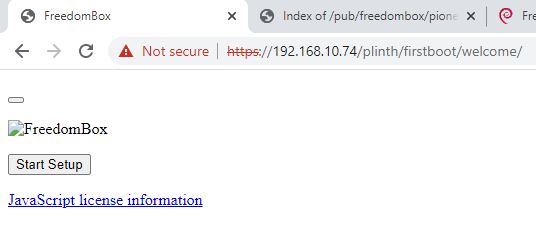 appeared (see image).
I clicked "Start Setup", and it came out this error 500 page
URL shows the following: https://192.168.10.74/plinth/firstboot/welcome/
Please advise on how to trouble-shoot this installation process. Thanks!