Problem Description
JSXC allows to login in but I just receive a broken UI (Screenshot)
I guess that's not what it should look like and actually the app is unusable.
Steps to Reproduce
Install freedombox on armbian (debian buster) on odroidxu4
Install ejabberd on fresh box.
Open jsxc
Login
Expected Results
I expected a working chat client in my browser window
Actual results
An incomplete and unusable interface
Screenshot
JSXC looks like this.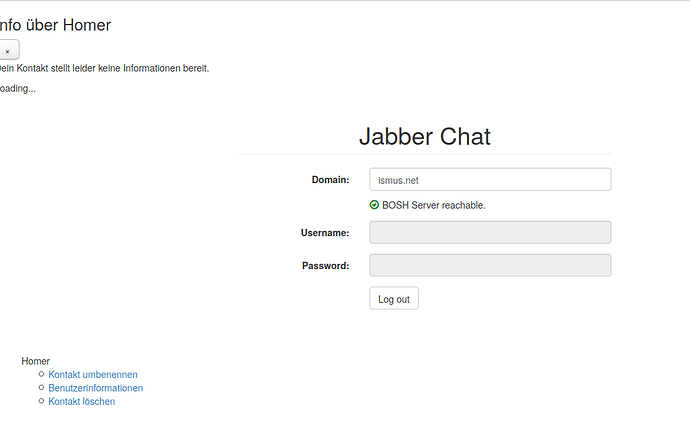 Information
Debian GNU/Linux 10 (buster) and FreedomBox Version 20.4
Hardware: odroid XU4
How did you install FreedomBox?: 'apt install freedombox'