Problem Description
When trying to install i2p, I get the message: "This application is currently not available in your distribution."
NOTE: I do have backports set up and working correctly, but I2P is still not available.
Steps to Reproduce
Login to FreedomBox.
Go to I2P application page.
Click on the install button
Expected Results
Expect to be able to install, but button is greyed out.
Actual results
I get the message: "This application is currently not available in your distribution."
Screenshot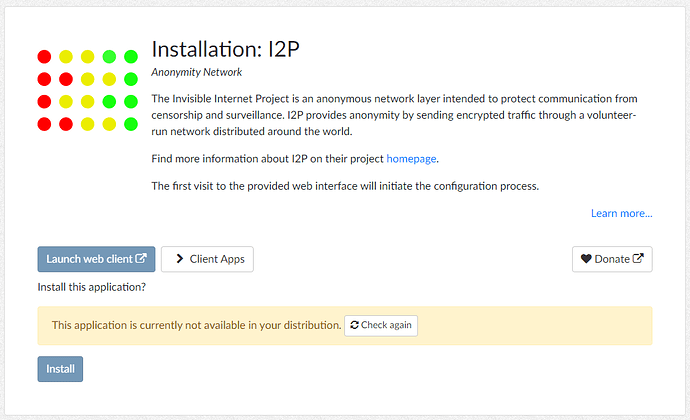 Information
FreedomBox version: You are running Debian GNU/Linux 11 (bullseye) and FreedomBox version 21.16.
Hardware: VMware esxi
How did you install FreedomBox?: Fresh install of Debian bullseye and 'apt install freedombox'