I'm not sure if I did something or not, but my logs are showing always the current boot and then before half year ago. There are no logs of last 24 hours, last week or previous boot.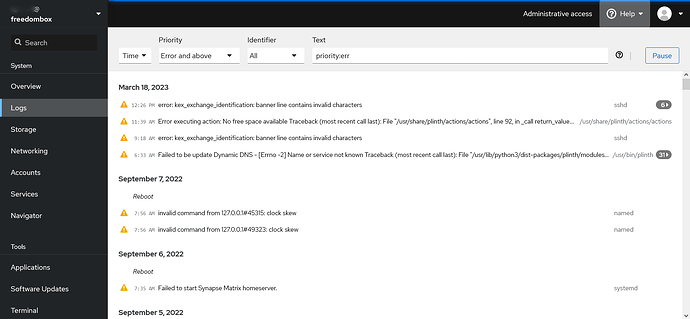 FreedomBox is plugged into a router at home
March 2021
Running Debian GNU/Linux 11 (bullseye) and FreedomBox version 23.5. FreedomBox is up to date.