Problem Description
I am trying to add ports to the external firewall configuration to enable mosh from external networks, but can't add the external zone.
Steps to Reproduce
Login to FreedomBox Cockpit with administrative access.
Networking tab, "add zone" to firewall configuration.
Expected Results
Expected "add zone" button to be available.
Actual results
"Add zone" button is not available "greyed out".
Screenshot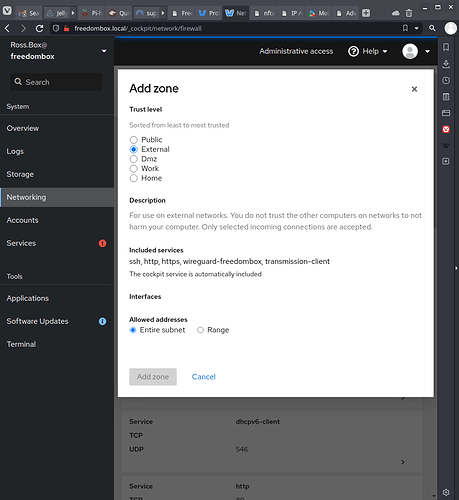 Information
Debian GNU/Linux 11 (bullseye) and FreedomBox version 21.11
Hardware
Olimex A20-OLinuXino-LIME2 board
How did you install FreedomBox?
Purchased pre-installed version.