Problem Description
Trying to login to cockpit, but I get the error shown in screenshot, and the suggested journactl -u cockpit shows the Service has started.
Steps to Reproduce
go to Plinth on F.Box
2.click on cockpit.
login with user name and password i set up turning first boot. I've also tried the user account and root - user fails as not a admin, root gives same results as FBox user.
I get an error with the following message: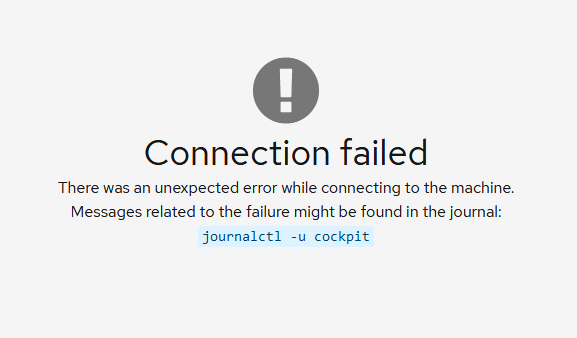 Information
FreedomBox version: running Debian GNU/Linux bullseye/sid and FreedomBox version 20.14. FreedomBox is up to date.

Hardware: Lenovo S30

*How did you install FreedomBox?: 'apt install freedombox' on top of Debian Testing netinstall.