I am trying to update my FreedomBox through Cockpit. When it tries to fetch updates it shows me the following error message:
E: The repository 'http://security.debian.org/debian-security stable/updates Release' no longer has a Release file.
W: Updating from such a repository can't be done securely, and is therefore disabled by default.
W: See apt-secure(8) manpage for repository creation and user configuration details.

Screenshot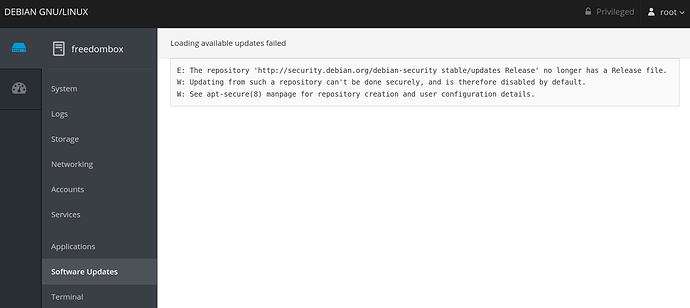 Information
FreedomBox version: I think I have FreedomBox version 1.19.1
Hardware: I bought my FreedonBox preinstalled from the official website.