I followed the tutorial carefully for setting up a public domain to access my freedombox from outside my network. When I then type in my domain ***.freedombox.rocks in my local browser or in the browser of my phone from another network it does not redirect to anything. Also typing in the IP adress does not work. Instead I get a timeout. What is strange is that I do not see a IPv4 adress when typing ifconfig in my linux shell, but when I visit https://www.what-is-my-ipv4.com/en it tells me an IP adress that I can use. When I acces myip[dot]datasystems24[dot]de it shows me an IPv6 adress. However, on GnuDIP it requires a IPv4 adress… In my router I configured portforwarding as follows: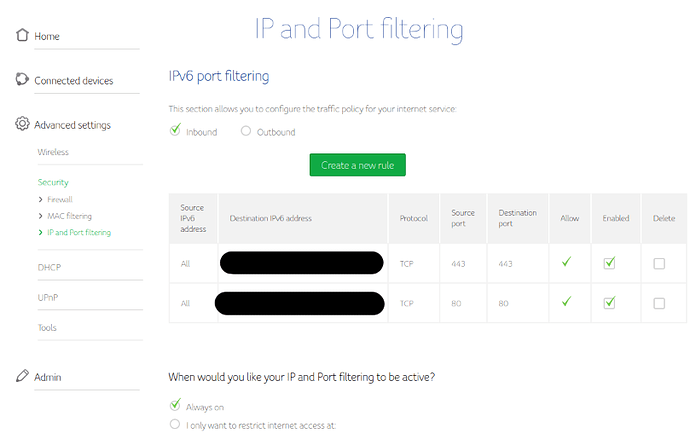 … and same for 'outbound'. Destinhation IPv6 adress is the local IP of my freedombox.
Why does it not work? What am I missing?
Thanks in advance!