I have uploaded a folder for sharing app through plinth. i even set it to public access. I also tried changing the permissions as 777. I could see the files but could not access them.
Please help me resolve this.(i am trying to access it by connecting on local wifi connection setup.)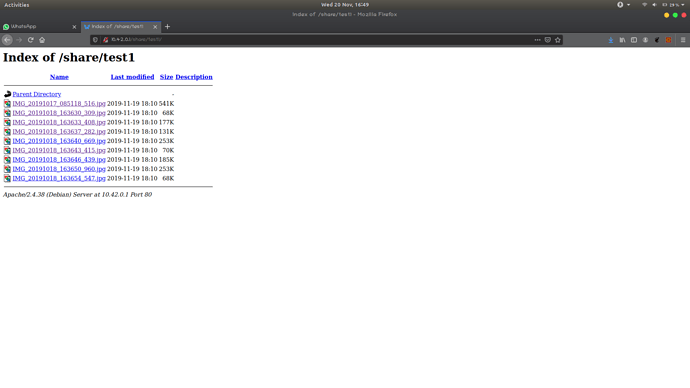 But when i click on the image file i could not access it.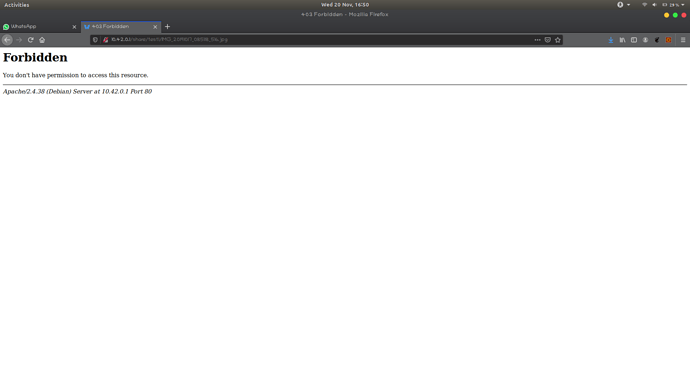 the folder for sharing is this…